Tree Cake | Macaron
Sale price

RM 428.00

Regular price

RM 0.00
RM 142.67
with 3 installments via
Share
Info
Select a different color palette from here and indicate your choice in the Remarks section during checkout.
Every cake is individually styled, ensuring that each one is unique; NO TWO CAKES ARE IDENTICAL. The images displayed are solely for our reference and inspiration.
Additional requests are available with associated charges. For assistance, kindly get in touch with our customer representative.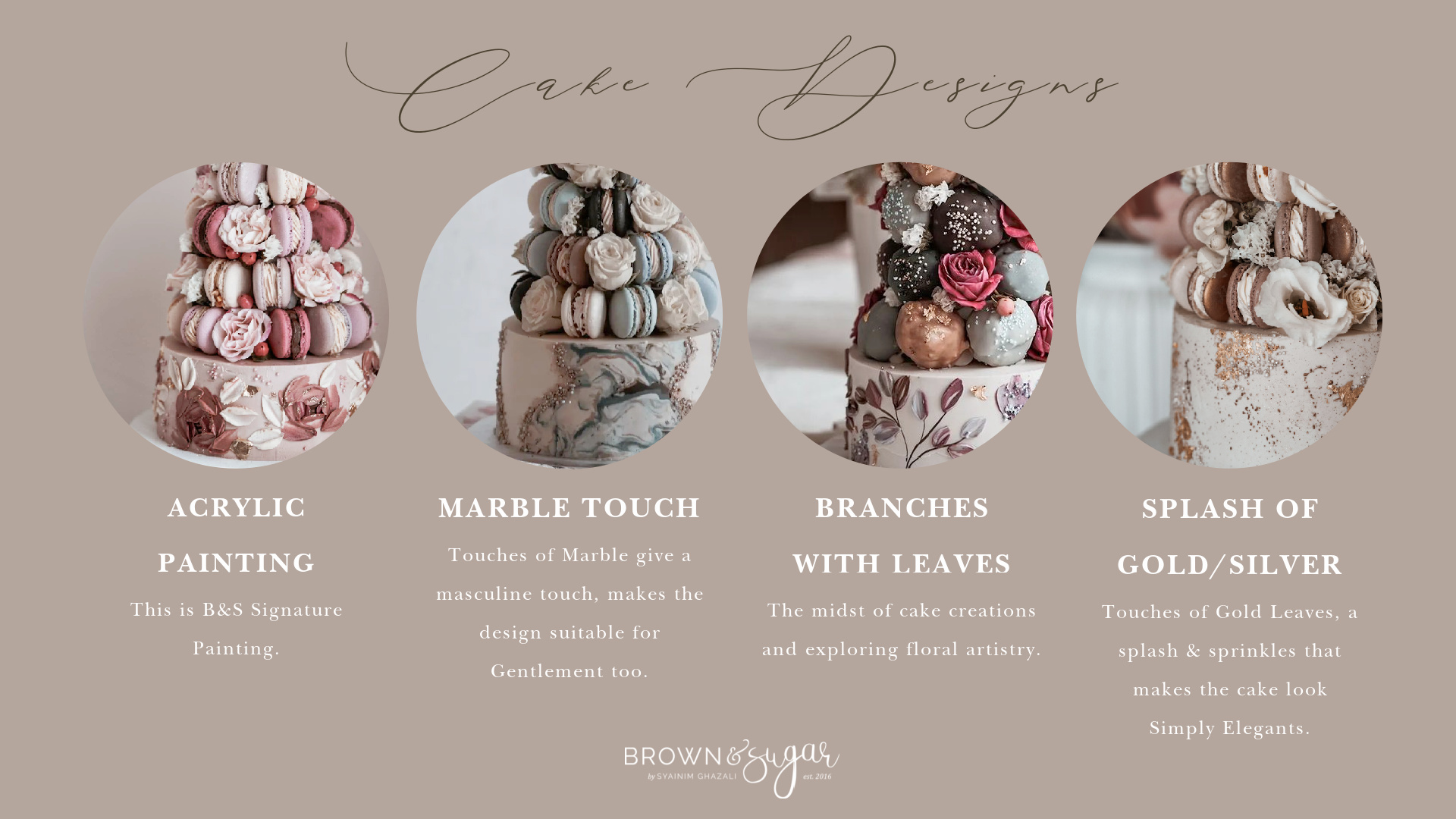 If you have chose one of the designs, for exampe, - Luster Gold Splash / Wave / Naked -, make sure you mention the specific method upon checkout on the "Remark" section.
*Note: All fresh flowers and petals used just for decoration purpose only
Cake Flavours: Refer here.
Sizing:
Cake size - 6" Small (2 layers of cake)
Tower size - 6.5" Height
Macaron Color/Flavours: More than 50 colors/flavours to choose from. Click here for more.
Wrapping: Transparent Cake Box as medium for transportation (customize cake box is not available)
Included: Regular Cake Knife (1) & Regular Candle (1)
Allergy Warning: This product may contain Nuts, Eggs, Gluten, and Dairy Products.
Care Instruction
Our cake is best enjoyed slightly chilled (20°C-24°C).
If you plan to serve it on the day of delivery, store it in an air-conditioned area (at 16°C-19°C) and avoid direct sunlight.
If you choose to refrigerate the cake, allow it to sit at room temperature for approximately 40 minutes before serving to ensure a soft texture and creamy frosting.
Please note that fondant cakes are not suitable for refrigeration, as it may cause condensation and make the surface sticky. Therefore, we recommend storing fondant cakes in an air-conditioned area (at 16°C-19°C). Consume within 3 days for the best experience.
Add-Ons
Hand painted edible gold dust request will incur additional charges of RM40 for that extra special finish. Please contact our Customer Representative team for further assistance.